Milkmaid of the Milky Way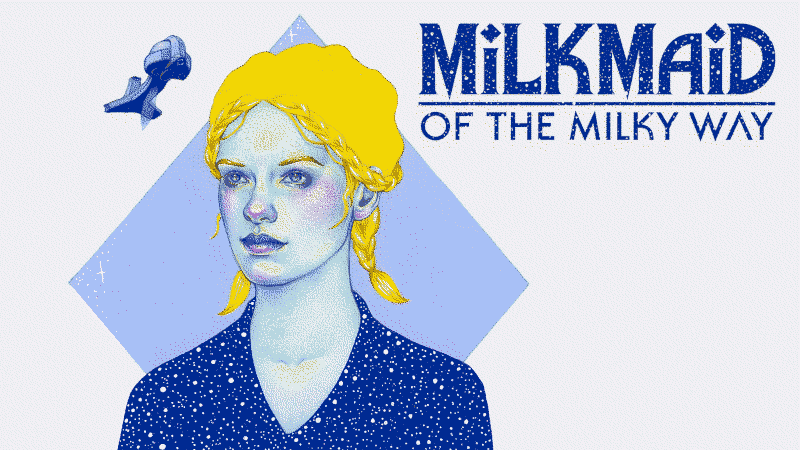 I thought I'd try adventure games again,
So I purchased this one up from a sale.
At two hours long, should not cause me much pain.
I can finish before the moonrise, pale.
You play a girl atop a fjord so green,
With cattle she milks to make butter and cheese.
'Til a flying ship takes them in the sheen
Of its magic beam, locked up without keys.
The story, music, and art are all quite nice.
You are a hero in this tragic tale.
I was even moved to tears once or twice.
And challenging puzzles—I did not fail.
The dialogue is told in rhyme resplendent.
Hence this review sonnet. I recommend it.
Milkmaid of the Milky Way was included in itch.io's recent Indie bundle for Palestinian Aid.